See all gluten free reviews or leave your own  gluten-free pizza
Feel good about what you're feeding your family and yourself
Honesty is important to us — it's our foundation. Starting from the crust and all the way up to our toppings, you can feel good about what you're feeding your family and yourself. These delicious Sonoma Flatbreads feature our crispy, yet tender crust that is certified gluten-free.
Our ingredients never include artificial colors or flavors.
You'll discover gluten-free pizza toppings like fire roasted peppers, crispy uncured pepperoni, antibiotic-free chicken, and aged smoked Provolone cheese with meats that are nitrite-free.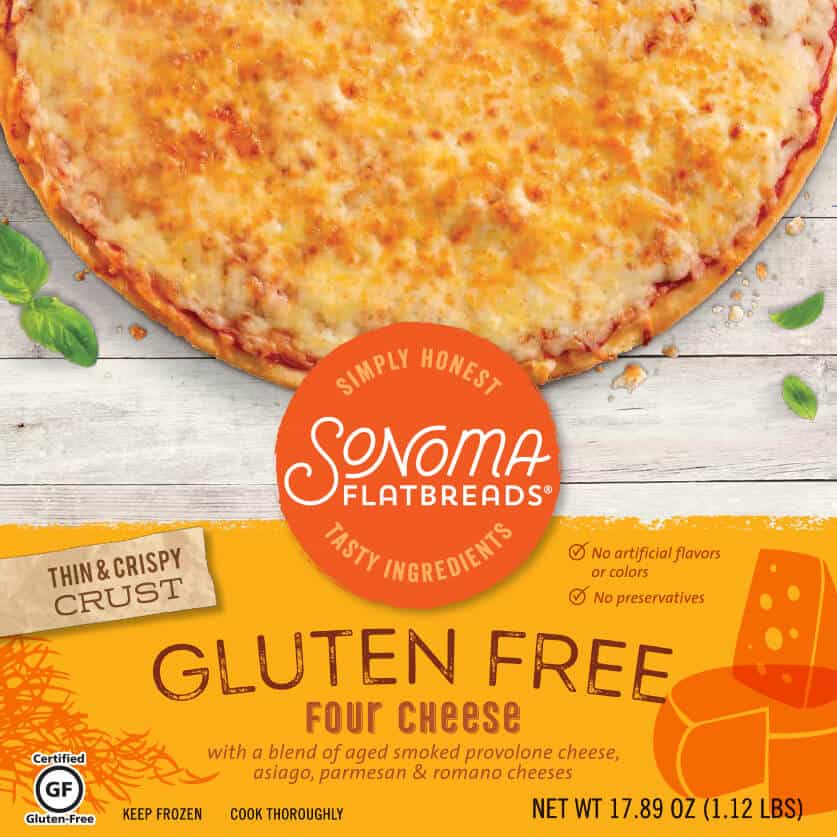 Four Cheese
With a blend of aged smoked provolone cheese, asiago, parmesan and romano cheeses.
Available in 10″ and 12″ sizes.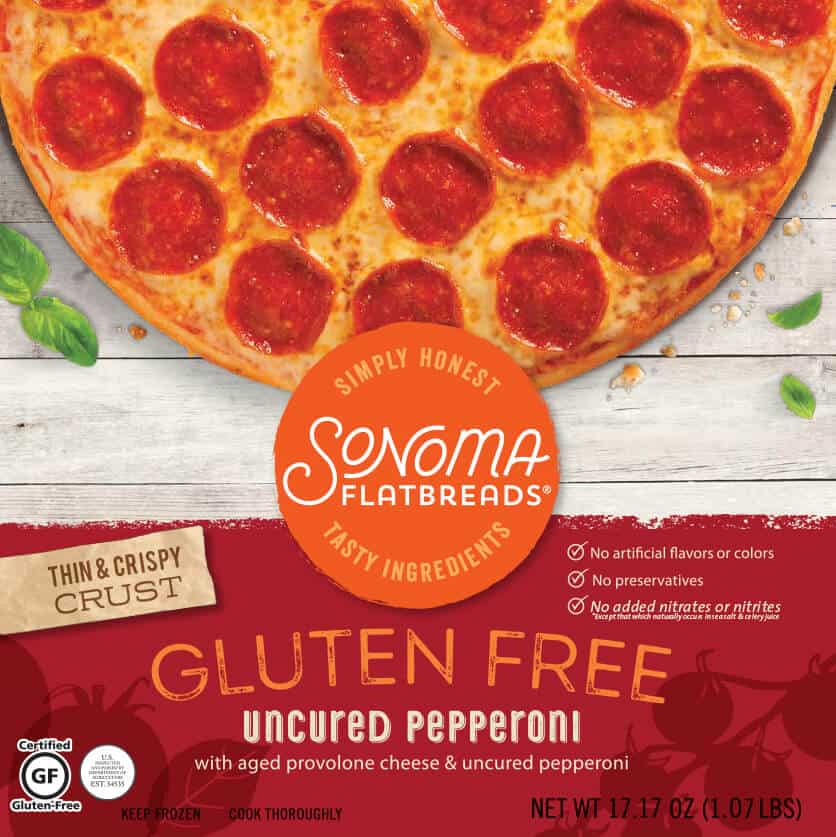 Uncured Pepperoni
With aged provolone cheese and uncured pepperoni.
Available in 10″ and 12″ sizes.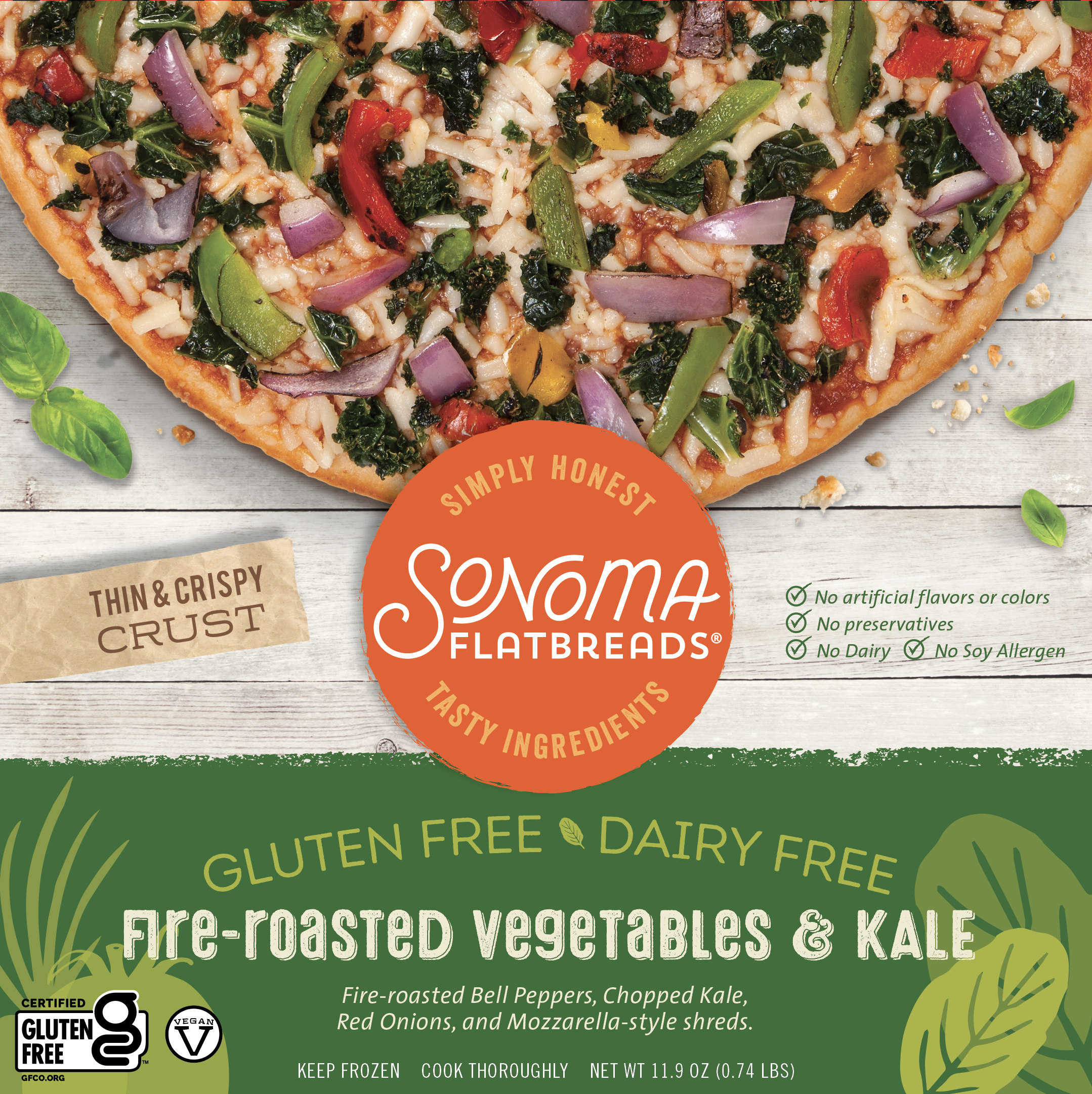 Dairy-Free Fire-Roasted Vegetables & Kale
Fire-roasted bell peppers, chopped kale, red onions, and mozzarella-style shreds.
Available in 10″ size only.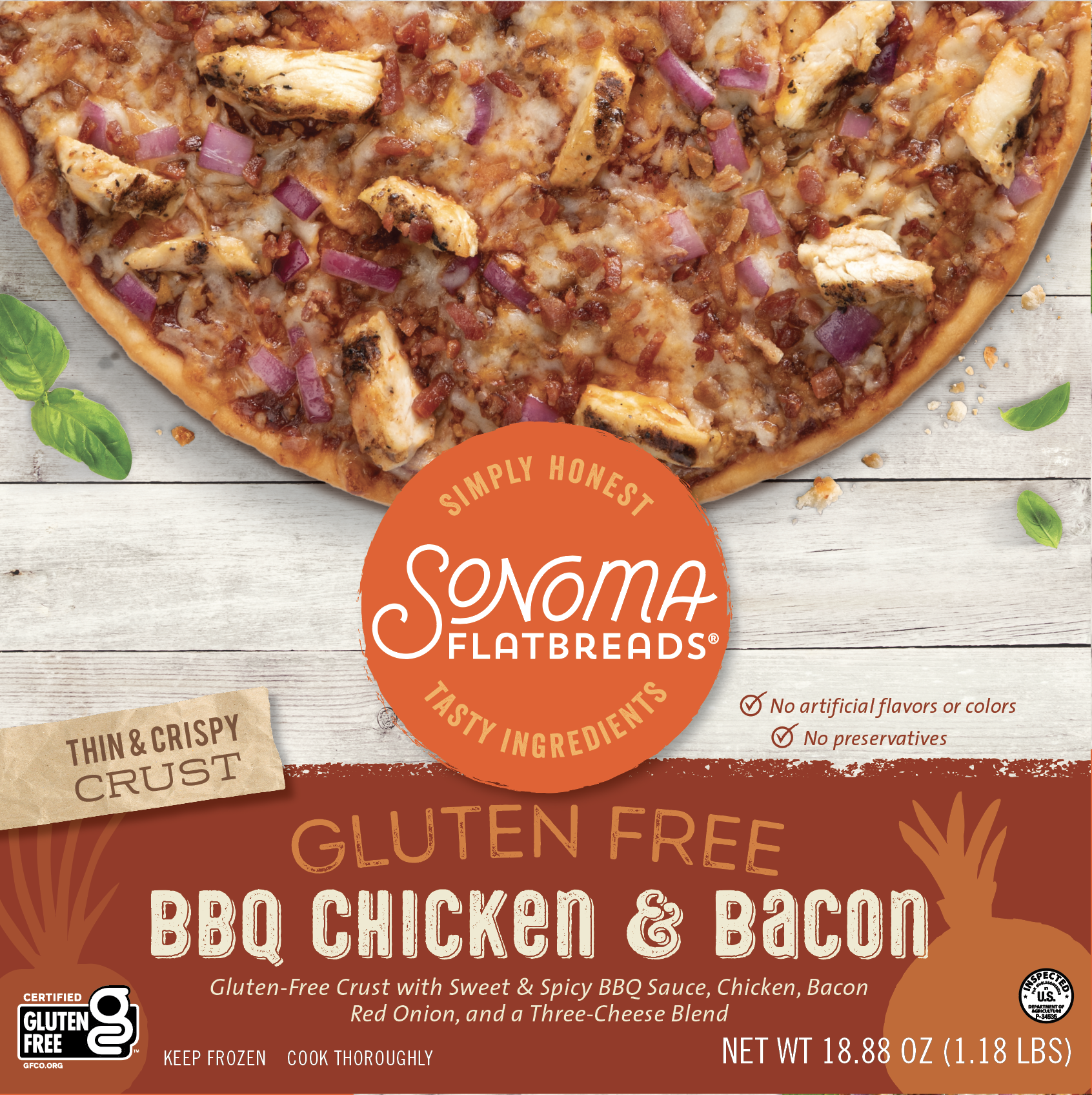 BBQ Chicken & Bacon
Gluten-free crust with sweet and spicy BBQ sauce, chicken, bacon, red onion and a three-cheese blend.
Available in 10″ and 12″ sizes.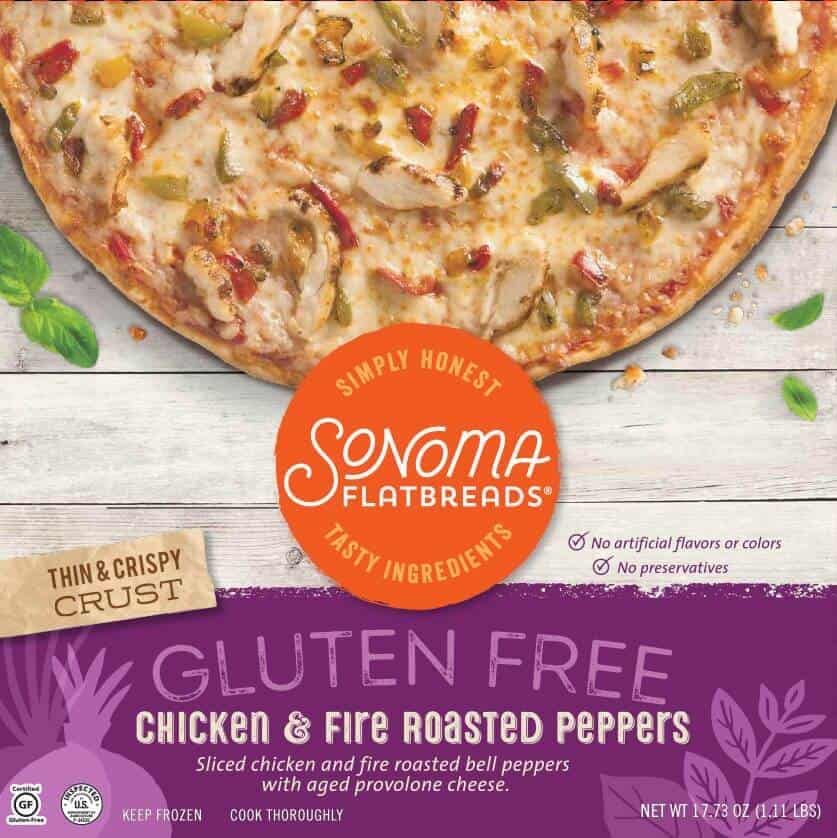 Chicken & Fire Roasted Peppers
Sliced chicken breast and fire roasted bell peppers with aged provolone cheese.
Available in 12″ size only.