Vegy® Crust Pizzas:  Plant-based and simply delicious.
Sonoma Flatbreads celebrates clean labels with simple ingredients bringing you a new level of tasty gluten-free pizzas including a nutritionally-dense cauliflower crust and broccoli & cheddar crust.  There are five varieties of these crispy crusts, featuring a delicate crunch as addicting as a bag of chips.
---
10″ Vegy Crust Pizzas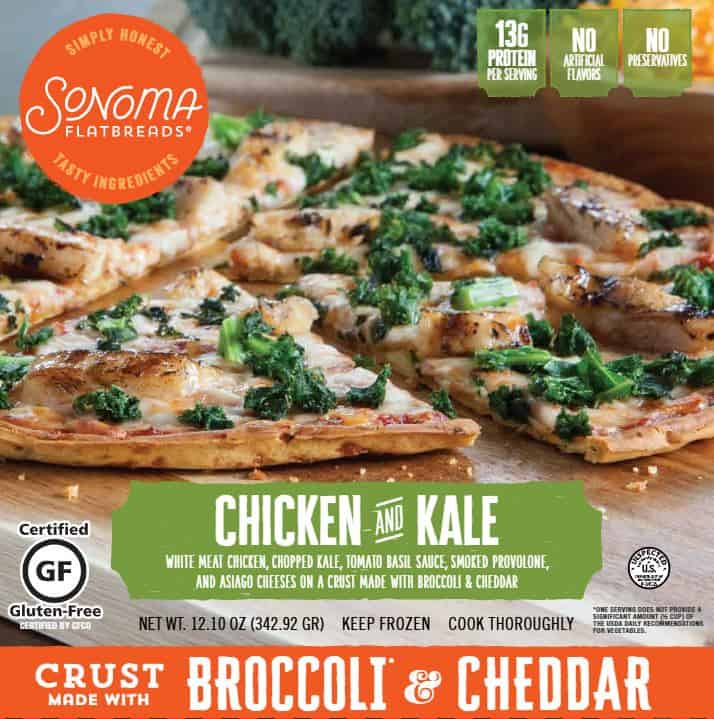 Chicken & Kale
White meat chicken, chopped kale, tomato basil sauce, smoked provolone and asiago cheeses on a crust with broccoli and cheddar.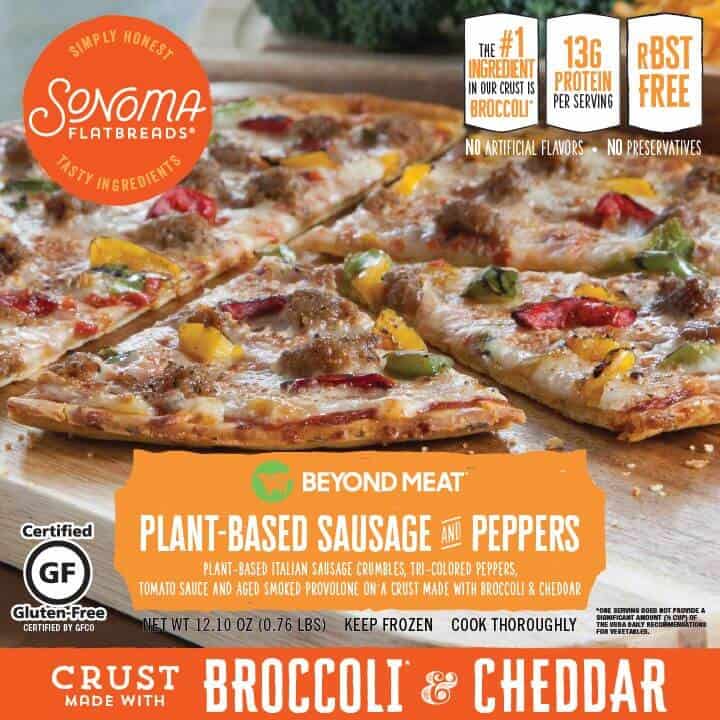 Plant-Based Sausage & Peppers
Plant-based Italian sausage crumbles, tri-colored peppers, tomato basil sauce, asiago, smoked provolone and parmesan romano cheeses on a crust made with broccoli & cheddar.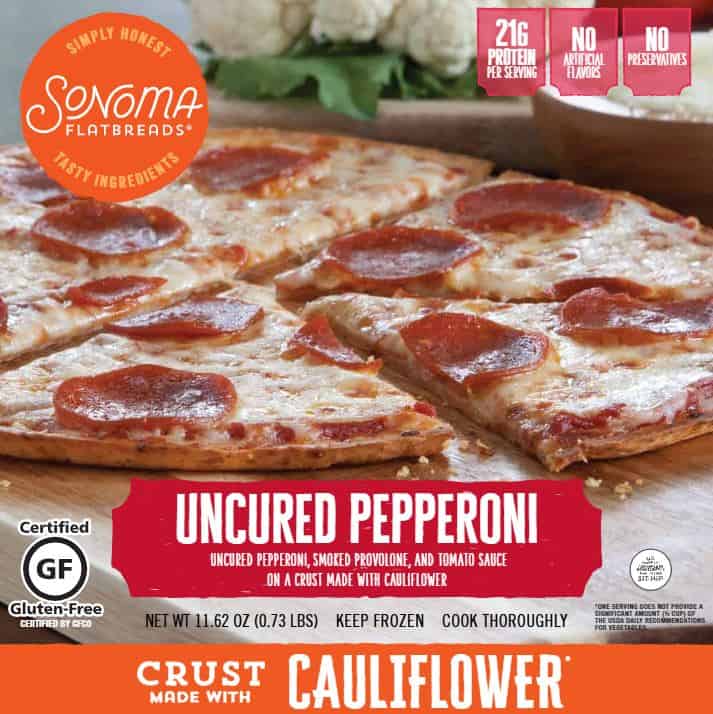 Uncured Pepperoni
Uncured pepperoni, smoked provolone, and tomato sauce on a crust made with cauliflower.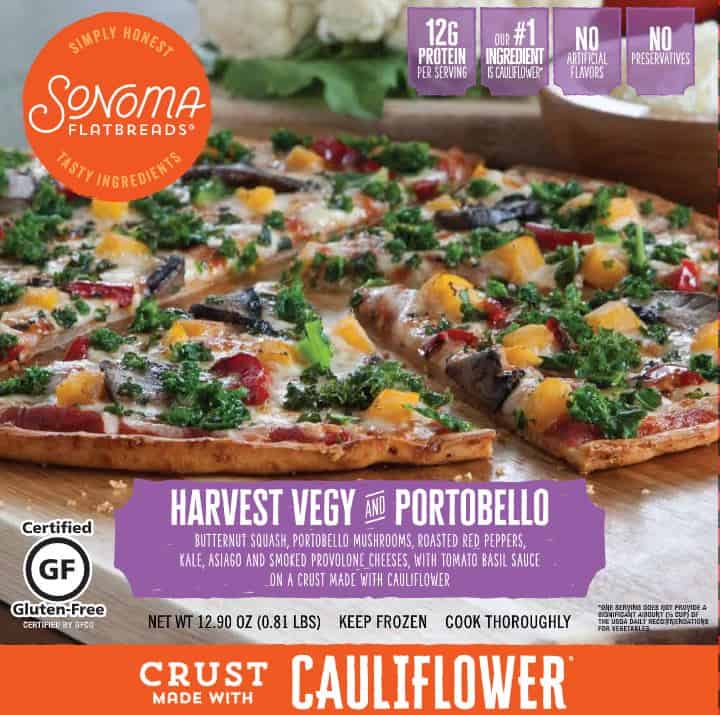 Harvest Vegy & Portobello
Butternut squash, portobello mushrooms, roasted red peppers, kale, asiago and smoked provolone cheeses, with tomato basil sauce on a crust made with cauliflower.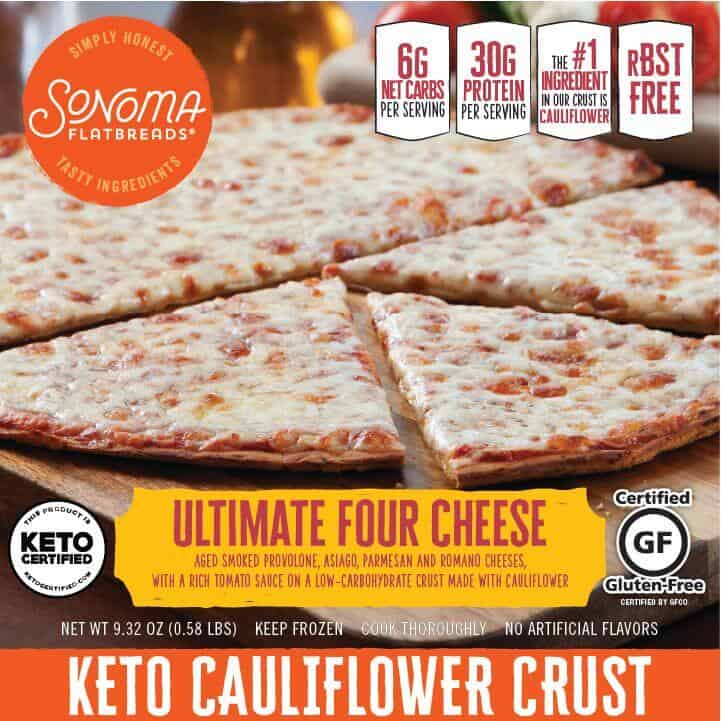 Certified Keto Ultimate Four Cheese
Aged smoked provolone, asiago, parmesan and romano cheeses, with a rich tomato sauce on a low-carbohydrate crust made with cauliflower.