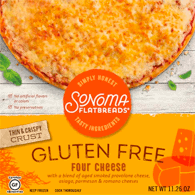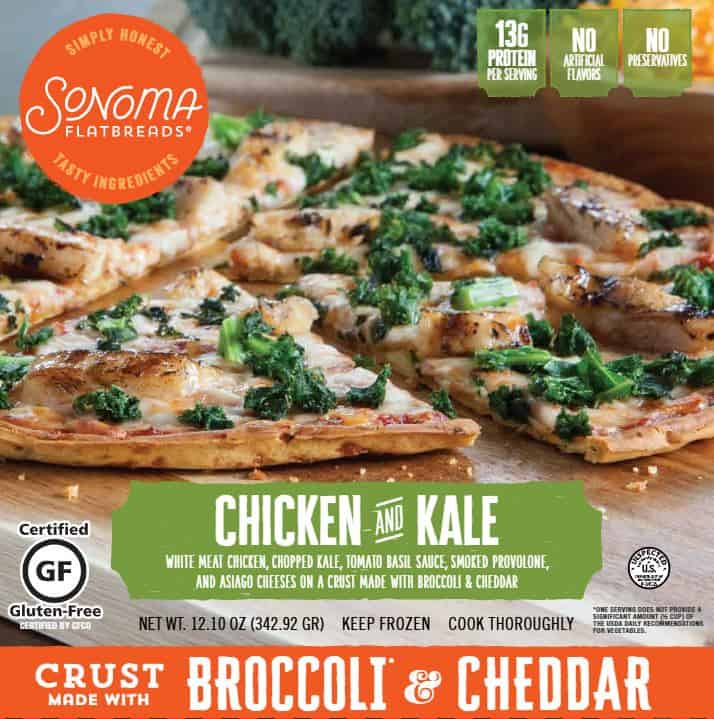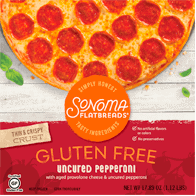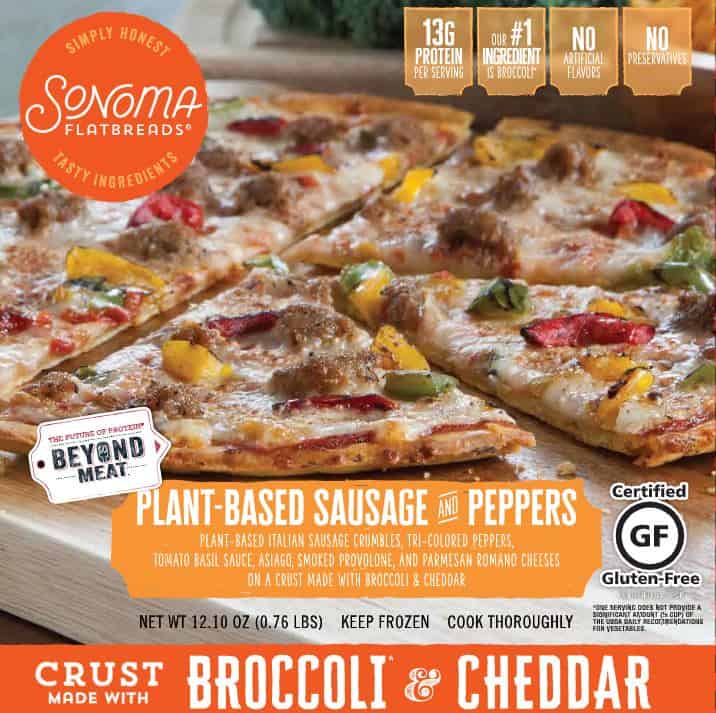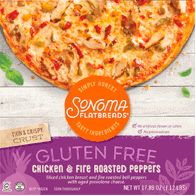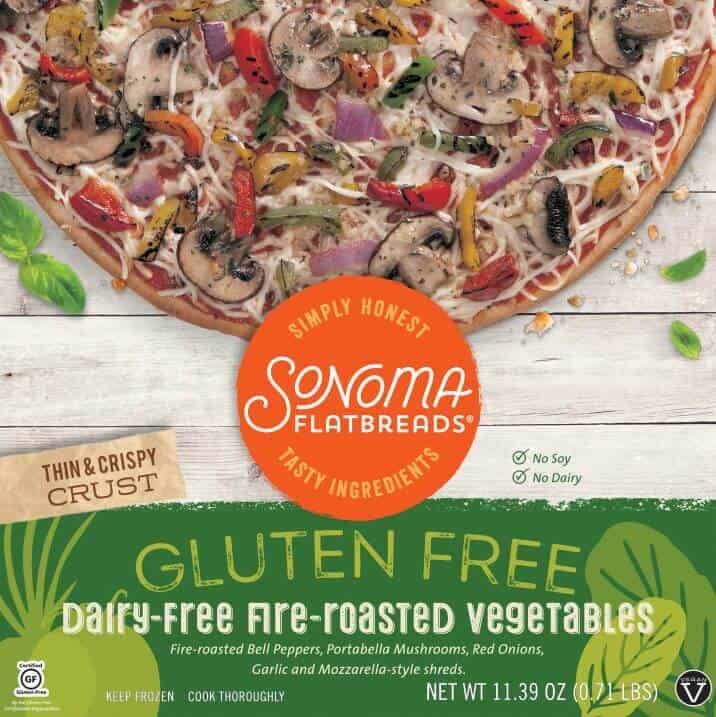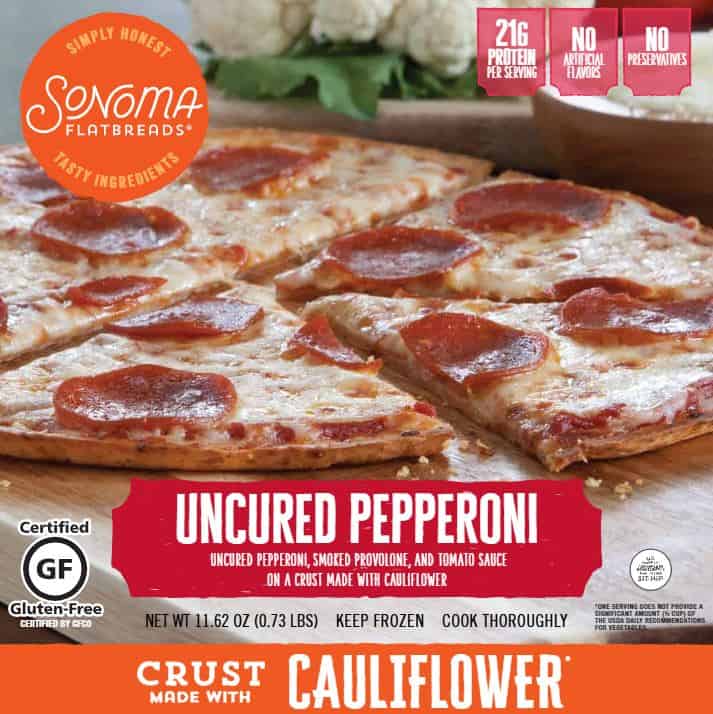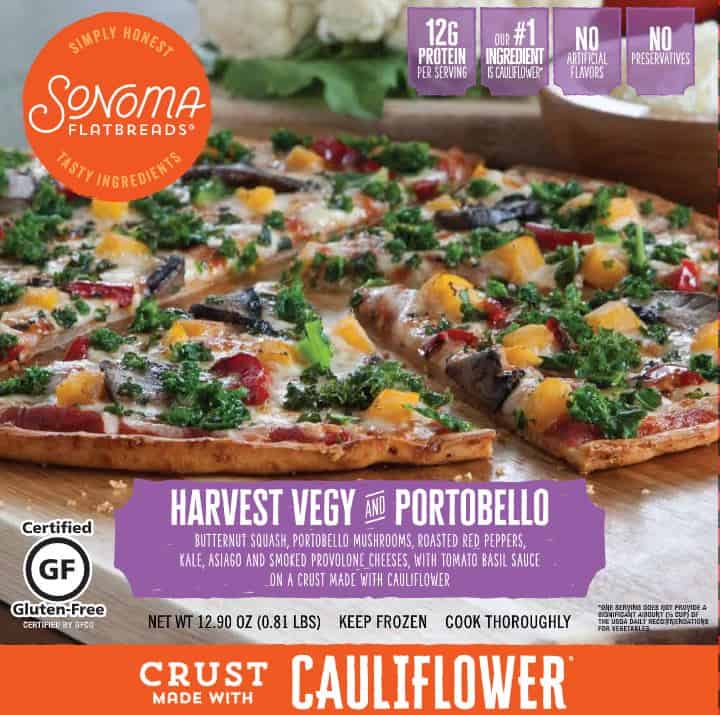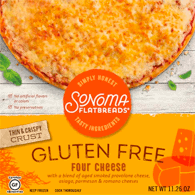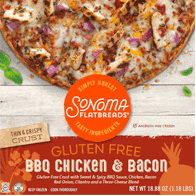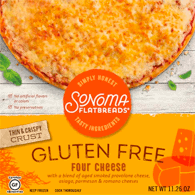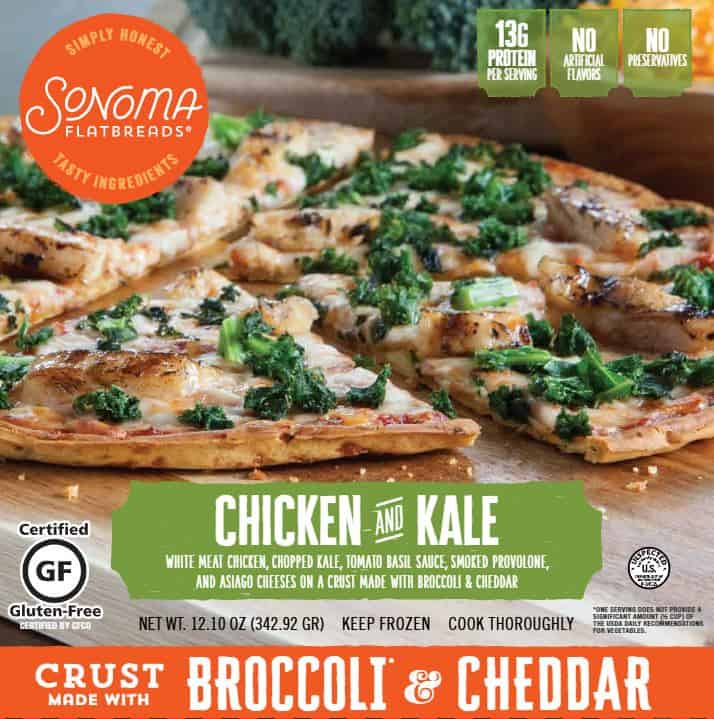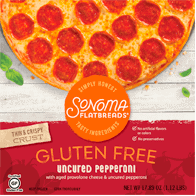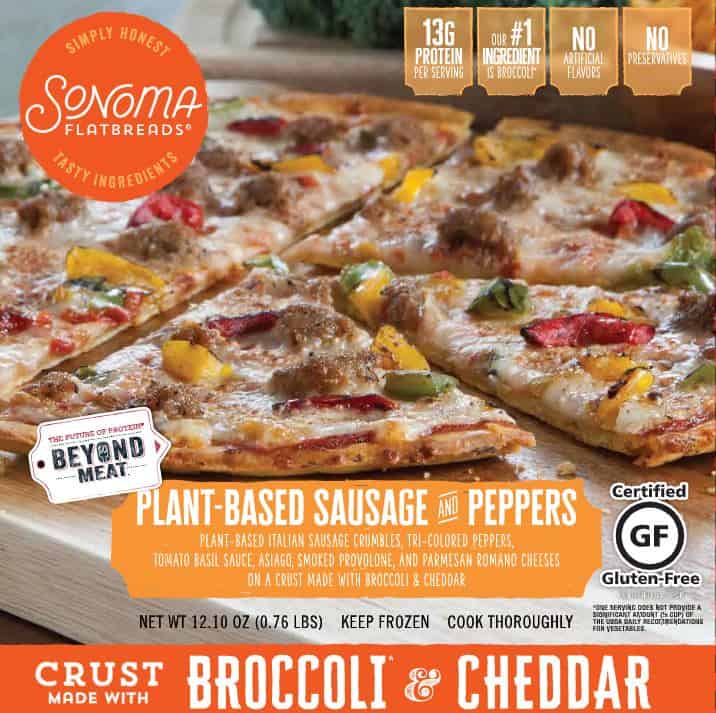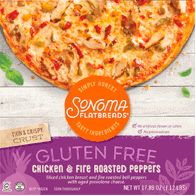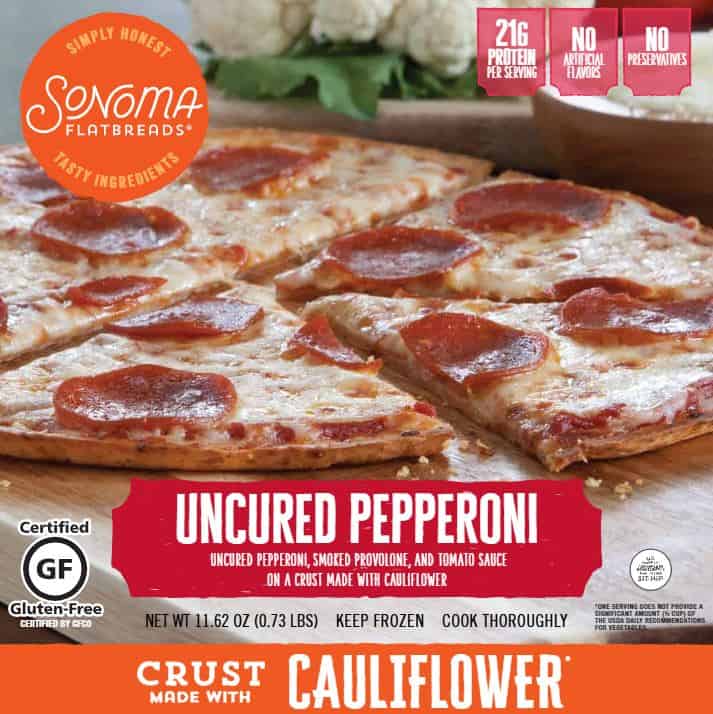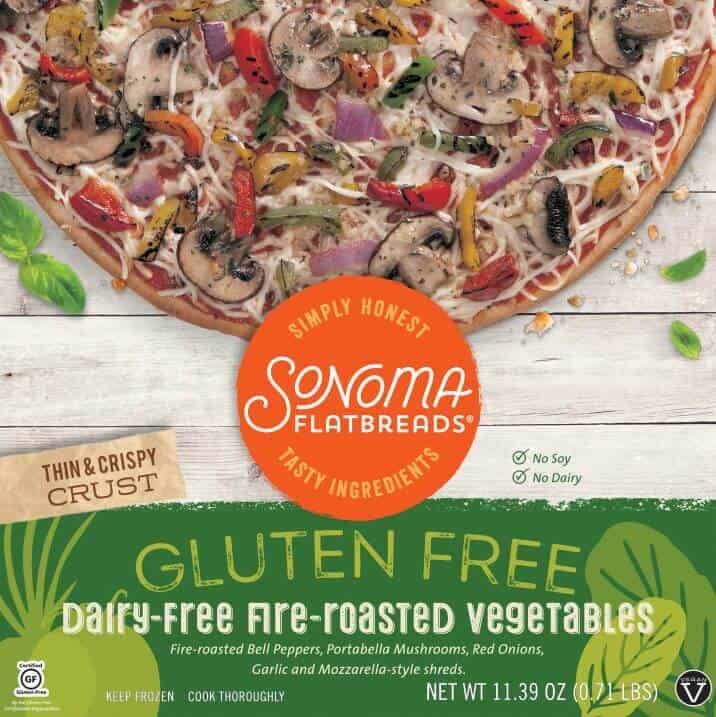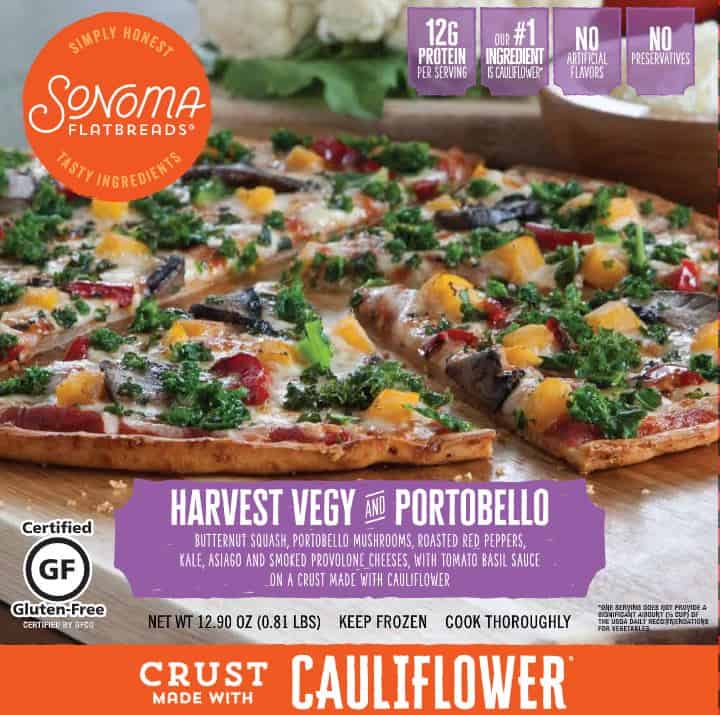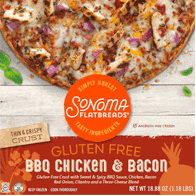 Review for Gluten Free Pizza
Almost better than Gluten Pizza
I am reluctantly gluten free… and this pizza is so good that I'd pick it over normal pizza! Even my husband who isn't gluten free loves it. Flavorful, crispy, delicious.
Review for Four Cheese
This was best pizza, hands down gluten-free or regular, it was the most delicious frozen pizza. The crust is as advertised, very crunchy and thin. Well Done!
Review for Chicken & Kale
The perfect gluten-free pizza !
I think I've tried almost every gluten-free pizza on the market both frozen and fresh that I found in the local marketplace. This is by far, hands-down the tastiest! Also, having read the ingredients I think it might be the healthiest. Excellent job!
Review for Plant-based Sausage & Peppers
This is the absolute best frozen pizza for cauliflower crust loving vegetarians! The Beyond Meat is flavorful and the cauliflower crust is tasty and crispy! I want to keep my freezer well stocked with these pizzas!
Review for BBQ Chicken & Bacon
Finally an awesome healthy pizza!
I've tried about 5-6 healthy frozen pizzas, and they've all ended up lacking until now! Your thin crust crisps up in the oven perfectly, has good texture, and your toppings and BBQ sauce are delicious. The size is also great at 16 oz and a 12 inch pizza size for the $10 price at my local grocery store! I'm excited to try all of your flavors!!
Review for Four Cheese
I add my own fresh ingredients to your 4 cheese pizza and it's as good as any fresh restaurant pie. Thanks. You should be proud.
Review for Uncured Pepperoni
Finally a delicious tasting pizza that is definitely my favorite hard to find in the stores so I was able to grab three at this last shopping expedition love the crust It's flavorful and Does not taste like the usual gluten free crust this is hands-down the best gluten free pizza
Review for Chicken & Fire Roasted Peppers
I don't even eat g.f. , was given a slice and I'm hooked! This was amazing and I will try them all . Thanks!
Review for Uncured Pepperoni
I have trouble finding foods I can eat, just recently becoming gluten free. This is something I will keep in my freezer! So good!
Review for General
Sonoma Cauliflower plant based pizza
Absolutely fantastic!! I am VERY impressed.
Review for Uncured Pepperoni
It's not just marketing- this pizza is truly the best gluten free pizza I've had frozen or fresh. Like many other GF eaters, I've tried all of them but now I'll never go back. I can't wait to try all the flavors!
Review for Chicken & Fire Roasted Peppers
Masked and gloved, happy to spy this excellent product on my first grocery store adventure in this new normal. (?) A delicious treat for our Friday evening stay at home movie night! You'll love it as we did!
Review for Chicken & Kale
I've tried every gluten free pizza there is. Most are mediocre at best. I had low expectations for this pizza, but it was AMAZING! Most flavorful GF pizza EVER, and the crust doesn't taste like cardboard. Even my kids and hubby liked it and said they'd eat it again in place of a favorite chain pizza.
Alas, our Costco didn't have it this trip, and I'm a bit heartbroken. We went out of our way to go there instead of a different big warehouse store JUST so I could stock up on this pizza. I liked it so much I've searched where to find it, and it doesn't look like there are any stores near me that have it. Cue sad trombone music.
Really truly seriously, this pizza is delicious and I wish all stores carried it.
Review for Chicken & Kale
The best Pizza bring back to Costco
I love this pizza, it is amazingly good! if I knew they weren't going to sell it anylonger at Costco I would have stocked up. it is really delicious. please bring back to Costcos.
Review for Uncured Pepperoni
Delicious and Satisfying!
I loved this pizza. The crust was perfect. So satisfying!!!
Review for Chicken & Kale
IN LOVE WITH THIS PIZZA ❤️
I never eat pizza-hate the grease, the crust, the whole unhealthy eating experience. Your pizza that fussy eater dear husband and I split this evening was a show stopping culinary delight, to die for broccoli/cheddar crust and super yummy sauce and toppings. I'm en route to my local Meijer to buy more of the same and other varieties. Thrilled and excited. Thank you, Sonoma Flatbreads!
Review for Uncured Pepperoni
Love this pizza Best GF pizza out there.
Review for Dairy-Free Fire-Roasted Vegetables
Love your dairy free veggie pizza. I'll certainly be buying more!
Review for Chicken & Kale
Best Gluten Free Pizza Ever!
My neighbor found these pizzas for us at Costco! We fell in love instantly. I was very sad the next time I went to buy more and they were sold out. Hoping to get them back soon!
Review for Chicken & Kale
First time trying it, my son is gluten free, Majors carry a lot of gluten free pizza. I picked chicken and kale, we don't like pepperoni and we did not want all cheese. I had a 75 cent coupon for another gluten free pizza, but they did not have sausage and like I said we did not want pepperoni. So I bought yours and had it for a snack. I will be trying more of this pizza. The crust was great.
Review for Four Cheese
Best Gluten Free Pizza, Ever!
The Four-Cheese pizza is my favorite and I've been eating it for years. It's a great base to add your own toppings to. I love the crust; if I never told my family the pizza was gluten free, they would never guess!
Review for General
Excellent Taste and Consistency
We love this pizza. The Four Cheese is so flavorful and we add our own toppings. Perfect and great crust!
Review for BBQ Chicken & Bacon
Best BBQ Chicken Pizza Ever!
I'm normally not a fan of BBQ Chicken Pizza. Most of them have a sauce that is way too sweet. This one isn't overly sweet and it has a tiny bit of spice to it. It's so good! These pizzas are so good, you'll forget they are gluten-free!
Review for General
Love the Vegy Crust Pizza
Please keep our Costco in Rancho Cordova, Calif. supplied with the vegy crust pizzas. Our family loves them.
Review for Chicken & Fire Roasted Peppers
Hands Down the Best GF Pizza!
We absolutely love this pizza as a whole family! The chicken & fire roasted peppers and the BBQ Chicken are our favorites. They have discontinued selling it at Meijer which is the only place we had found it locally. We are so sad because nothing else has compared!
Review for General
So glad I've finally found a gluten-free pizza that not only is edible, but tastes amazing and is affordable. YUM.
Review for Dairy-Free Fire-Roasted Vegetables
I'm dairy and gluten intolerant and live in a rural area in Arkansas. Premade safe food is hard to come by and often expensive. I found your gluten and dairy free veggie pizza at my local Walmart and am so thankful for your product! I like to add a few other toppings to it and then it's aa if I'm eating pizza from before the food issues struck! Thanks and keep up the great products!
Review for BBQ Chicken & Bacon
Best Store-Bought Pizza I Ever Had
Bought this at Costco after having a BBQ Chicken pizza for the first time at a highly rated pizza place. This pizza was just as good as the fresh made one! It is an amazing pizza and probably the best store bought pizza I have ever had. Costco is out of them so I am looking around for other places to buy. I look forward to trying their other versions. Crust was outstanding! Highly recommend.